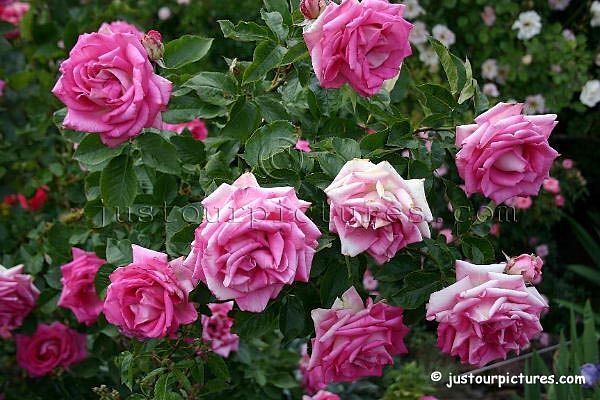 Crowd Pleaser rose; File#:0275

The more I write about my roses, the more I realize that I have way too many favorites, but the Crowd Pleaser rose is one of my absolute favorites - really! What endears me to this rose, above all others, is the dependable and unusual growth form of the plant. Crowd Pleaser grows exceptionally tall and loaded with bloom. A mature plant has stiff, heavy canes which form a fan about eight feet wide, seven to eight feet tall, and more, and all those canes have plenty of colorful, long-lasting bloom.

After many years of outstanding performance from my original plant, I have planted two more Crowd Pleasers against a six foot fence that would give better privacy at eight feet. I fully trust this rose to act as a summertime fence extension with the bonus of flowers for the enjoyment of those on both sides.


<!-LINK UNIT 160->



<!-125 by 125 button->



<!-LINK UNIT 160->