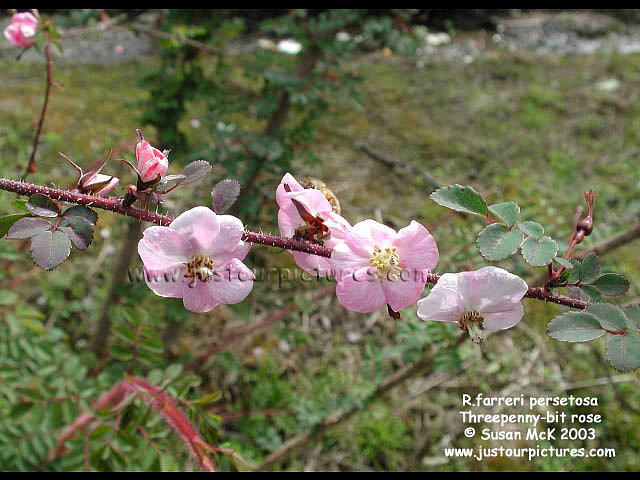 Rosa farreri persetosa
aka: Threepenny-bit rose;Species 1914
File #DS1203; Photographer: Susan
Rosa farreri persetosa, also called the Threepenny-bit rose, a curiousity for rose collectors.
Teeny tiny pink blooms and later teeny tiny decorative hips on a small shrub rose.

Pictured at Kauri Creek Katikati New Zealand -

home | sales/info | roses by thumbnail | roses by garden | roses by color | Site index

*. See here for information regarding use of this picture of Rosa farreri persetosa.