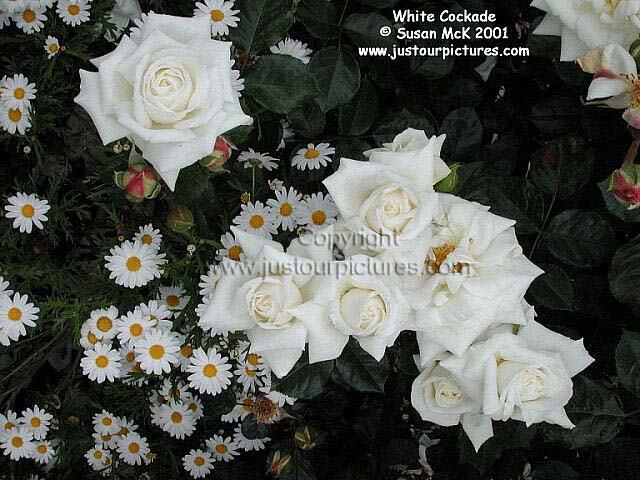 White Cockade rose
Class: Large flowered climber; Cocker 1969
File# D1848, Photographer: Susan
White Cockade rose with Chrysanthemum frutescens pictured at the Auckland Regional Botanical Garden.

---
---
.

roses home | more white roses | more roses with companions
New Zealand pictures
favorite rose pictures | search our site

Information regarding use of these rose pictures. Copyright, JustOurPictures.com.