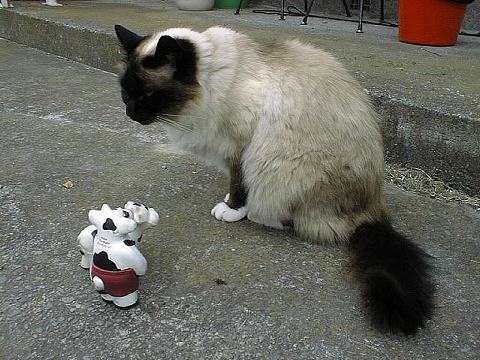 "Whazzat??!?" "Whazzzzat??!!!??"

This trip was to have been about South Island scenery, and roses roses roses. Roses had barely featured at all. Stacey, our hostess in Christchurch, saw to it that we remembered the script. Once the cows and her cats were introduced, we spent the afternoon at the Mona Vale Rose Garden.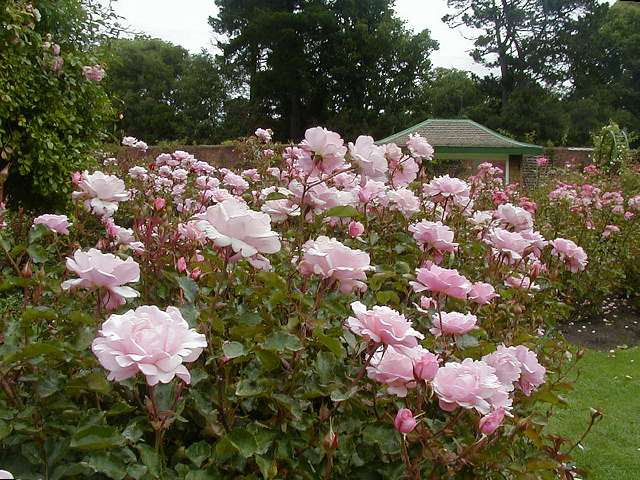 Mona Vale, Christchurch
'Valentine Heart'
Most of the other sights in the Christchurch area would have to wait for another trip. We were due to catch the ferry in Picton 24 hours hence, and had decided to arrive there by way of a seldom open bit of gravel road that crossed the high, sere Molesworth Station. So that we might awaken at the start of this back route, we departed Christchurch in the late afternoon, and arrived at Hanmer Springs at dusk.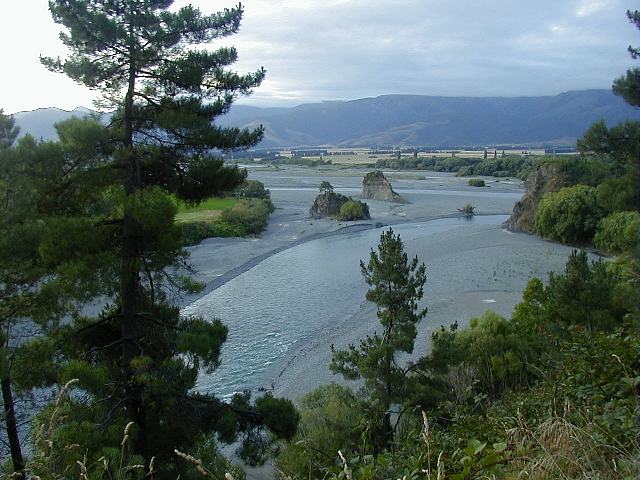 Confluence of Waiau and Percival Rivers, Hanmer Springs
We had some concerns regarding the length and reputed roughness of the coming route - 198 k with a two day drive time recommended, so we were up and packed early (for us) and in line at the local tourist office at their 10 am opening to obtain current conditions. Having listened to the warnings, we decided there was time for one more activity before departing Hanmer.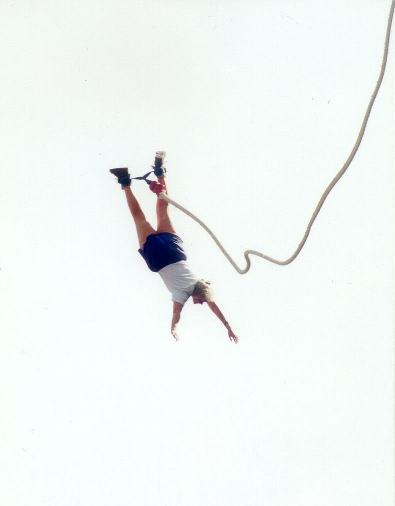 The bungee induced adrenalin rush had the American buzzing for hours and was probably responsible for our speedier than expected drive through the Molesworth. When we checked in early at the cob houses at the half way point, the warden needed convincing we hadn't been speeding!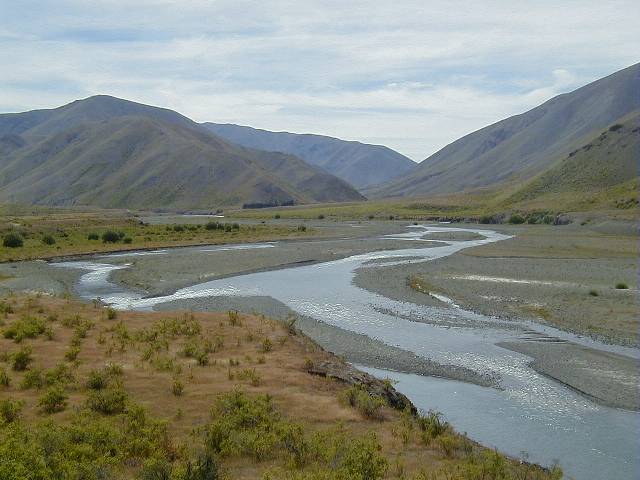 Acheron River, Molesworth Station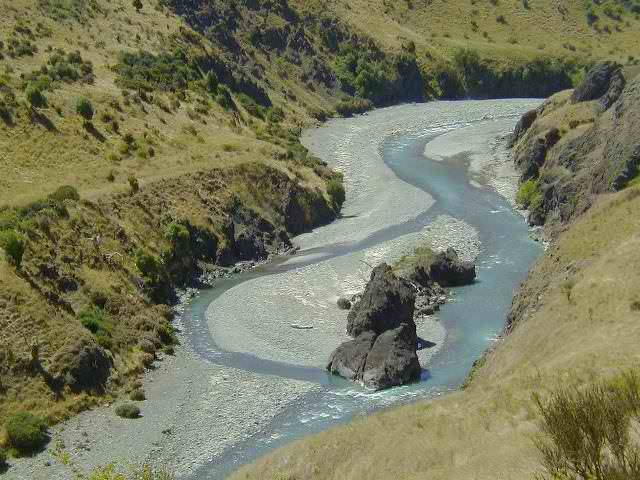 Awatere River, Molesworth Station


We arrived in Picton in time for our booking on the fast ferry only to find that it had mechanical problems and would depart late, running on three of its four engines. So much for our planned whiz bang finale out of the South Island. After a late night visit with family in Wellington, we drove two days up the North Island to return to our starting point, Auckland.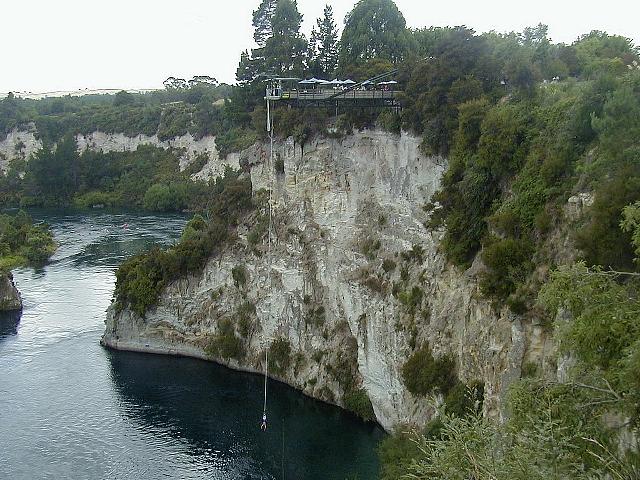 There was no hope of driving past the bungee jump on the Waikato River, Taupo North Island, and not have the adrenalin junkie again defy reason and fling herself off of the bridge.
We've decided not to write a wind up paragraph. We didn't want this trip to end. We'd do it again in a heartbeat.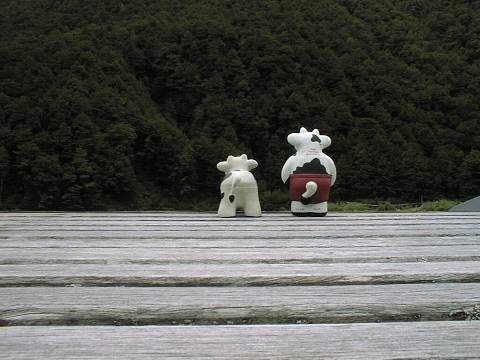 BACK | NEXT | New Zealand Pictures | Site Index contact us <!-2008 version of four Ad banner->
---
---
Please enjoy browsing our pictures of the South Island of New Zealand
See here for our terms of use. Copyright© JustOurPictures.com. All rights reserved.