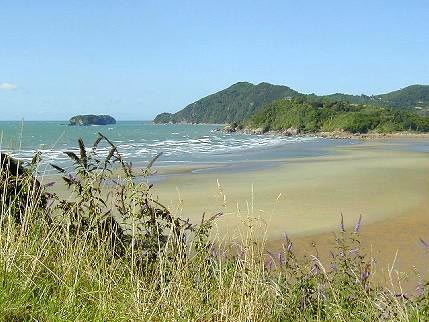 Golden Bay,
from road to Totaranui, Abel Tasman National Park


After emerging alive from the mountain roads above Nelson, we continued on toward Motueka and the Abel Tasman National Park. Our first destination was going to be Tasman Bay Roses, but our short cut had cost us some time, so we arrived at Motueka after the 4:30pm closing time for the garden.

We looked over various accomodations in town, since we were certainly going no farther without our rose fix. But a description we'd read of a couple of farmstay cottages on the mountain above us was too intriguing to pass up.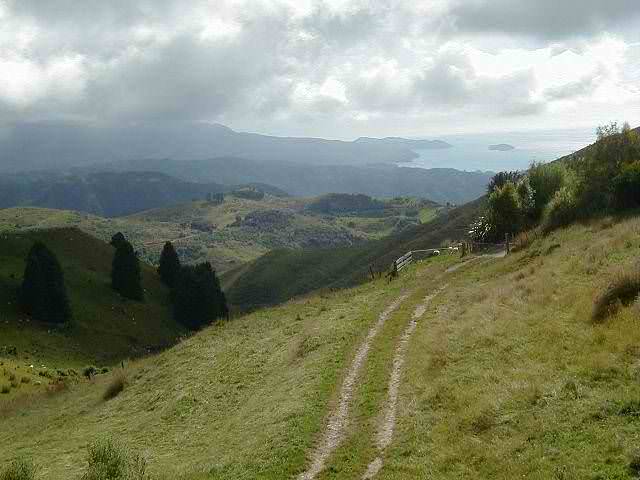 Kairuru Farmstay, Takaka Hill


We pulled out our handy cell phone (thank you Vicki) and found that one of the two cottages was available, so we wound our way up Takaka hill, (renowned for its caves and marble deposits), and drove onto a 4000 acre sheep and cattle farm that became home for the next several days.

The place was pure magic. Everywhere were animals - a tame peacock greeted us from the deck of our cottage. Two ponies grazed below the deck, sheep and a pet goat were in the paddock next to us, a possom was climbing the corner of the cottage while we sat looking at our past few days photos in the dark on the laptop the first night.

Our other project for that first night was to appropriate the phone line. We were soon to be back on the net! This might have had a small impact on our lengthier than expected stay.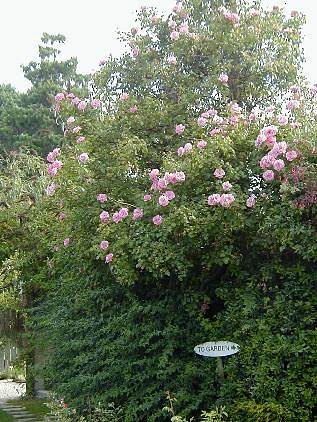 'Galway Bay' at Tasman Bay Roses


The next morning, er uh I mean afternoon, we headed for town and Tasman Bay Roses. On the way through town we stumbled over a very nice public rose garden and scouted it out for photo opportunities should our bright, harsh sunlight give way to better light for photography. Then on to Tasman Bay Roses where we found a truly magnificent display garden - far more than either of us had anticipated. After two hours entranced there, we still had only bright sun. We went into town to eat away our misery, and finally got the clouds we wanted a couple of hours later. We returned to TBR til two hours past their closing time.

From there we went on to our first gold sand beach - Kaiteriteri. What a color! We visited several other gold sand beaches the next day, and deemed the colors to vary from butterscotch to brown sugar to honey.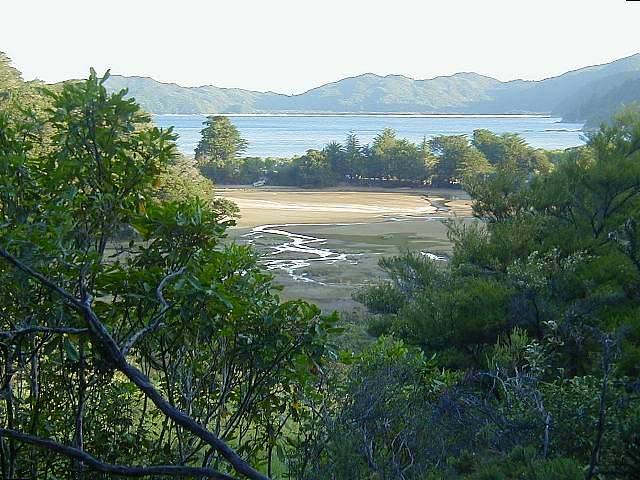 Golden Bay, from trail to Anapai Beach


Day 5 and the roses were left behind for the far reaches of Cape Farewell and the Abel Tasman National Park were we got in about three hours of tramping. At Cape Farewell (at the northern tip of the South Island) we walked a loop out to the bird sanctuary area, then along the beach, then back across the farm land.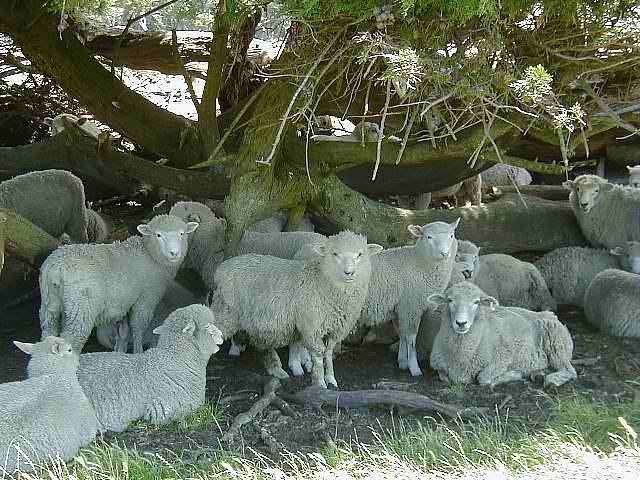 We had company on the last leg.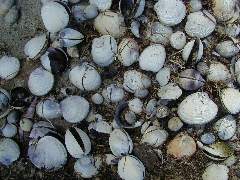 BACK to Marlborough | NEXT to Westport | South Island Map | New Zealand Pictures | Site Index <!-2008 version of four Ad banner->
---
---
Please enjoy browsing our pictures of the South Island of New Zealand
See here for our terms of use. Copyright© JustOurPictures.com. All rights reserved.