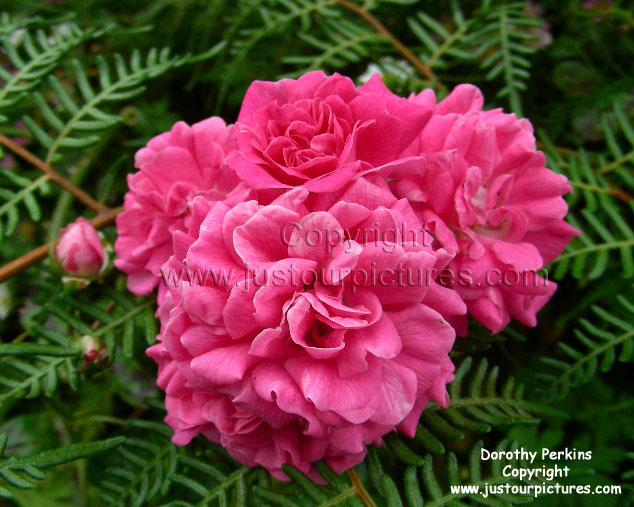 Dorothy Perkins rose
Hybrid Wichurana 1901. File #no741; Photographer Susan
Dorothy Perkins rose on a background of bracken, growing as it does on an Auckland roadside. We saw it many times, also on roadsides on a recent trip to Victoria Australia. See it there, here - on a rose cottage fence.
roses home | sales/info | more old roses | more pink roses
pictures of gardens | search our site index <!-2008 version of four Ad banner->
---
---
Information regarding use of this hybrid Wichurana rose picture. Copyright, JustOurPictures.com. Stock Photography