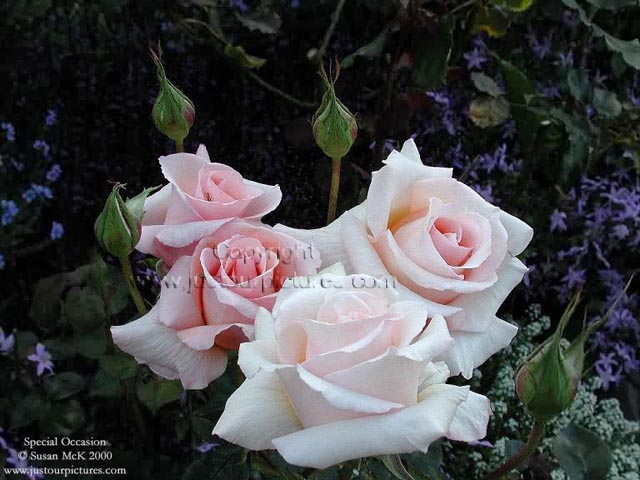 Special Occasion rose
with campanula companion planting. Varietal name: FRYyoung; Hybrid Tea;


*Note* The atypical pale colour of the rose in this shot is the colour seen in an early Auckland spring.
As the temperature rises this rose takes on its more normal shades of apricot/orange, displayed in this shot; same rose, same bush.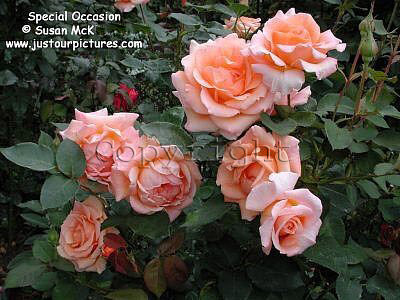 roses home | sales/info | search our site roses with companions&
S to Z roses | red roses | garden pictures
---
---
Information regarding use of this Special Occasion Rose picture. Copyright, JustOurPictures.com. Stock Photography