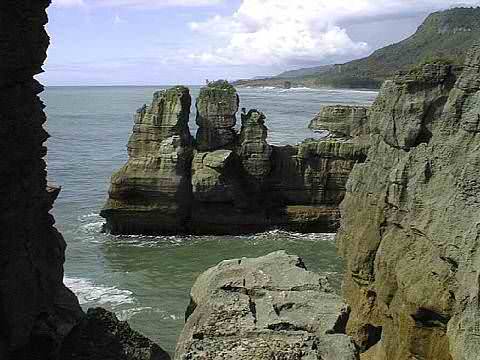 Punakaiki - Pancake Rocks, West Coast


One of the jewels of the West Coast is the Punakaiki area with it's oddly eroded stacks of waveshaped limestone and ethereal beaches. The best time for viewing the blowholes and surge pools is high tide.

The route around the area took us over a fully undercut limestone bridge on the far side of the main surge pool, formed when the huge roof blocks collapsed into the sea.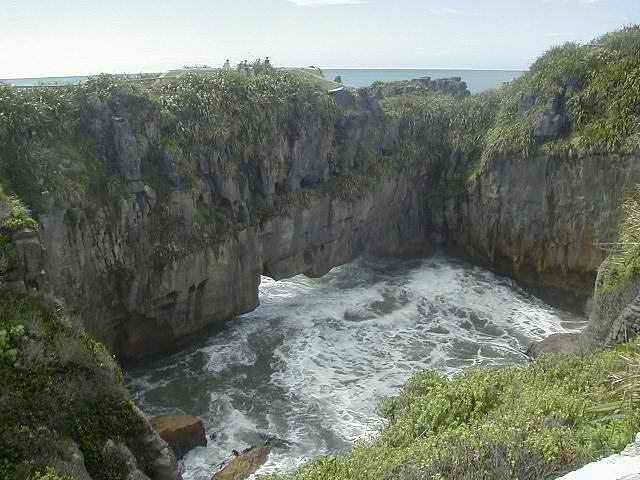 Punakaiki Surge Pool, just past high tide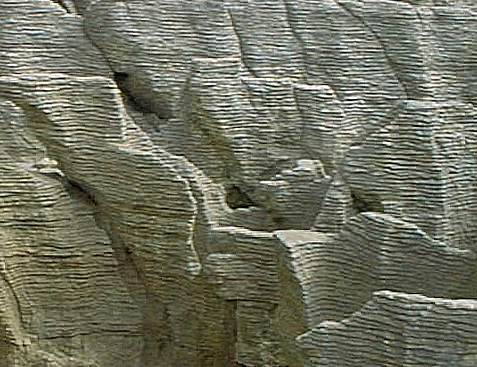 Pancake effect


After lunch, book browsing at the visitor center, and a short hike on an adjacent beach,we returned to the Punakaiki loop for a low tide view, then caught the sunset at a lookout at Perpendicular Point on our return to our motel.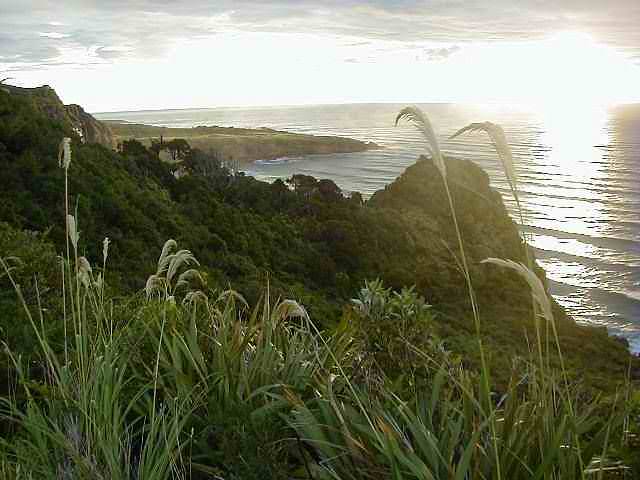 Iraiahuwhero Point at sunset


A diversion inland next day to the foothills of the Southern Alps and on up over the new Arthur's Pass viaduct, had us continue with our plan of avoiding towns. It was here we first encountered keas. Despite our protests these cheeky mountain parrots pecked at external fittings on the car and actually ripped a hole in the spare wheel cover as we watched. Keas are protected. It's illegal to throw stuff at them. Not to be beaten, the American devised a counter. She locked and alarmed the car, walked some distance away, waited for the keas to return to the vehicle, then frightened them off by setting off the alarm with the remote.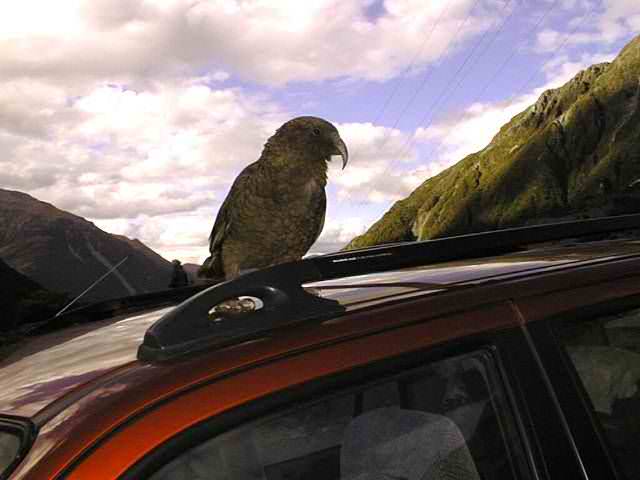 Kea - omnivorous parrot perched on prey
Above Arthur Pass Viaduct

This typified the vistas on the way back out to the West Coast.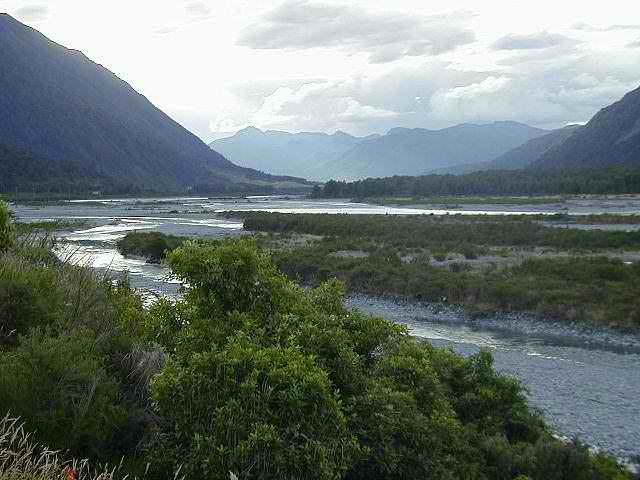 Taramakau River, below Arthur Pass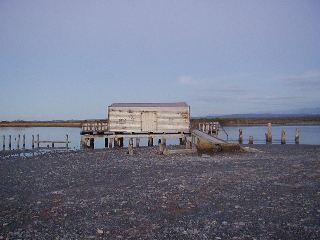 NEXT
Further exploration of the coast resumed the following day.
BACK | NEXT | South Island Map | New Zealand Pictures | Site Index <!-2008 version of four Ad banner->
---
---
Please enjoy browsing our pictures of the South Island of New Zealand
See here for our terms of use. Copyright© JustOurPictures.com. All rights reserved.