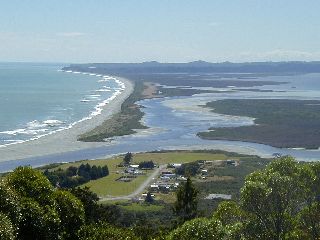 Okarito ~ View from the Trig
About this time the Kiwi discovered the American was drawn to explore ancient cemeteries with not much less passion than she unleashes on rose gardens.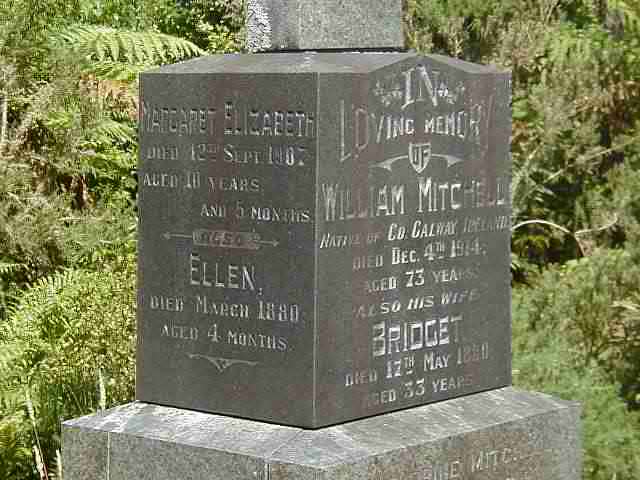 Drawn by Gold and Coal


We continued down on along the coast, headed for the glaciers, and stopped for the night in the tiny, remote settlement of Okarito. Hi Roseanne :) From our unique and captivating Hutel accomodations in this town of about 30, we set out for a sunset walk on the beach.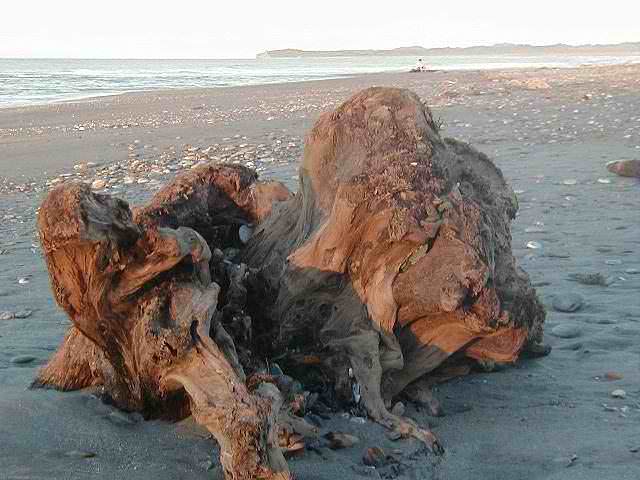 Okarito Beach - sunset walk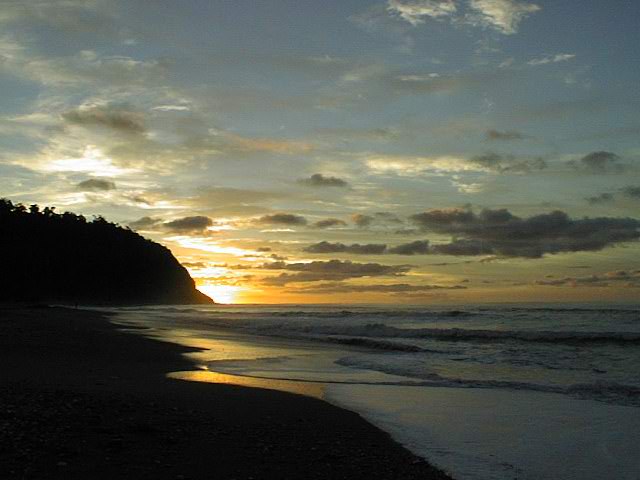 Okarito Beach - sunset walk


Moving on from Okarito was difficult. Several weeks at this spot would have been just fine. Rain had moved in and would stay with us for a few days now. But walking to and on the glaciers had always been a priority. We dressed in shorts and raincoats and set out, undeterred.

At two points we encountered dire warnings. These attempts to stop our progress were unsuccessful. At the first barrier, we walked through the opening in the ropes, left for those determined to continue. At the second there was no opening left and we felt obliged to behave with propriety - until three chaps with crampons and ice axes stepped through the ropes as they returned from the glacier. One noted our longing looks, and said "the ropes are not an electric fence, you know." We stepped over the ropes and continued on.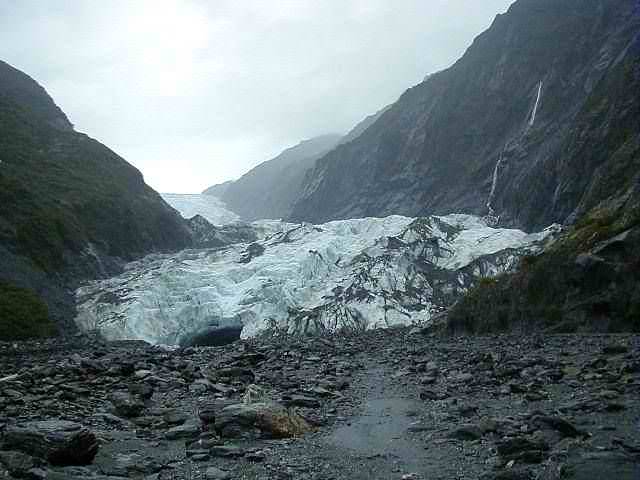 Franz Josef Glacier, in the rain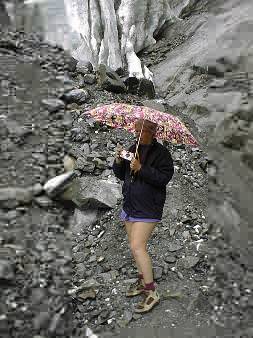 BACK | NEXT | New Zealand Pictures | Site Index | South Island Map <!-2008 version of four Ad banner->
---
---
Please enjoy browsing our pictures of the South Island of New Zealand
See here for our terms of use. Copyright© JustOurPictures.com. All rights reserved.