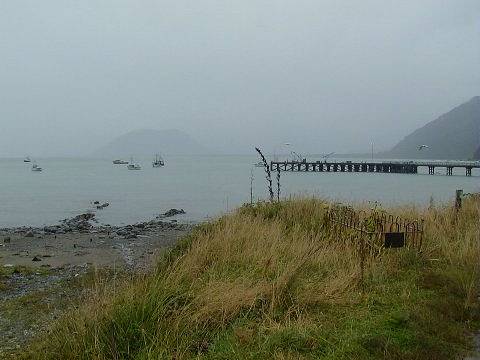 Jackson Bay

After walking to the Franz Josef glacier in the rain, we continued on to Haast. The rain continued on as well, and increased in intensity. When we sought out accomodations that night, our priority was to be able to unload the car under cover. The girl two rooms away took that to a further extreme when she nearly backed her car right into her room. She was returning from a pub run, evidently.

It was here we also met Kirsten, a wet and disgruntled Swedish tourist. She declared the scenery which had so delighted us, to be no more impressive than that she had seen elsewhere. From that point in our trip, as we marvelled over each new attraction, we reminded ourselves it was sure to be 'Better in Sweden'.

A morning visit to the remote fishing village of Jackson Bay (photo above), was our reluctant farewell to the West Coast.

It was time to cross the Alps via the Haast Pass and head for Lake Wanaka.
This scene was shot at Camp Creek along the way.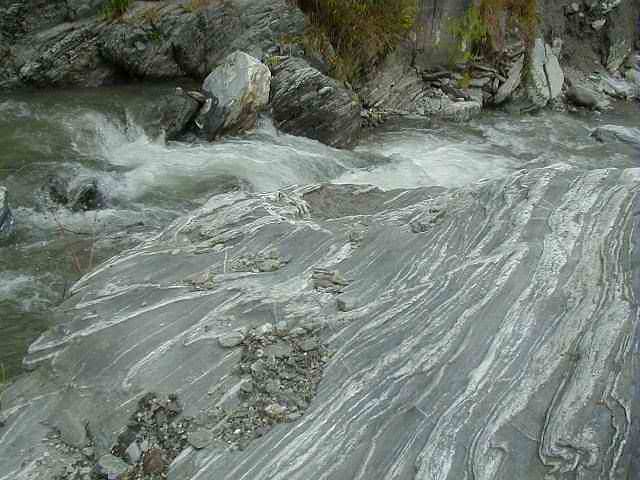 Camp Creek

From Wanaka, a day trip took us up into Mt. Aspiring National Park.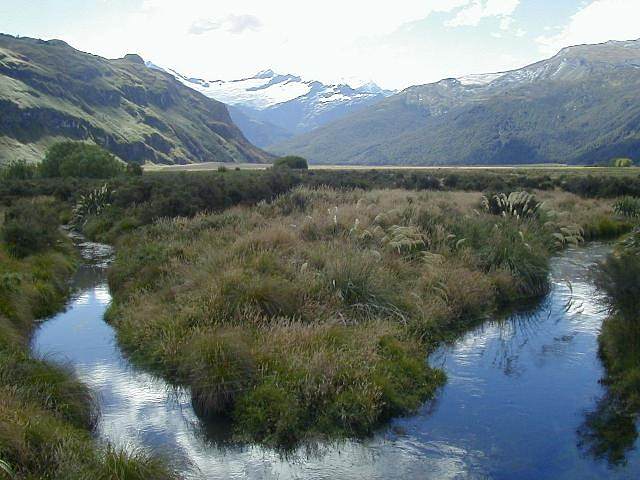 Rob Roy Glacier
Mt. Aspiring National Park

The Matukituki River spilled down from the high country,
its fast current coloured the delicate milky blue that told of its glacial origins.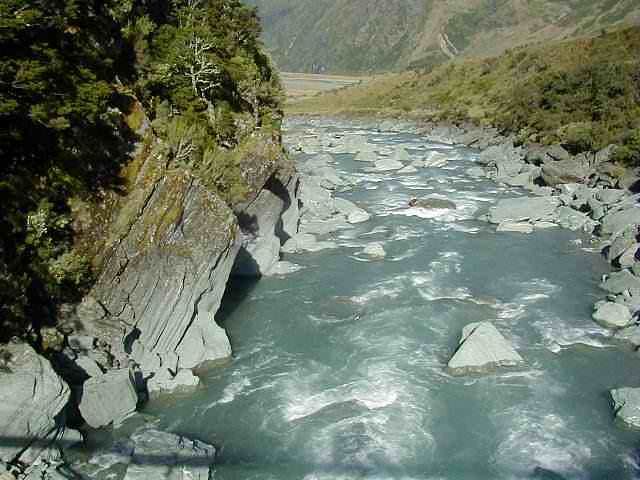 Matukituki River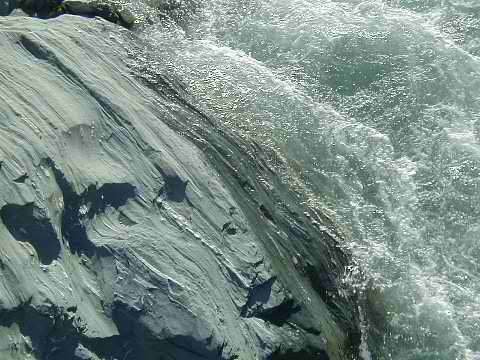 Matukituki River rock


We moved on from Wanaka, headed in the general direction of Fiordland and its legendary tramping routes. We stopped for a bit of history at the renovated gold boom site - Arrowtown.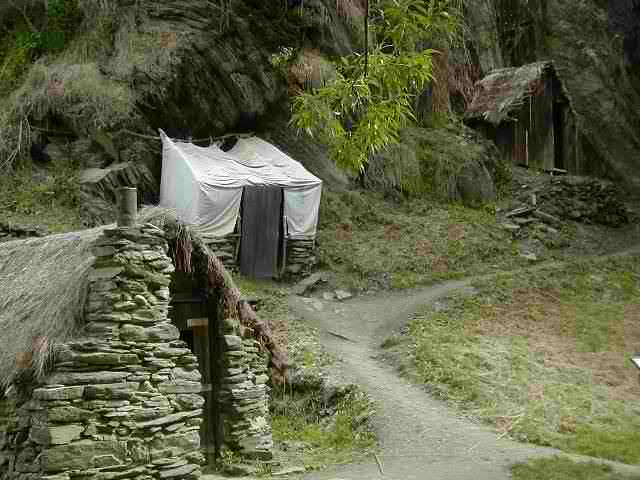 Renovation of Arrowtown's Chinese settlement


From there we were off to view the highest of the Queenstown bungy sites - the Pipeline, 102 meters above the Shotover River. The route was exposed and serious. And exhilarating.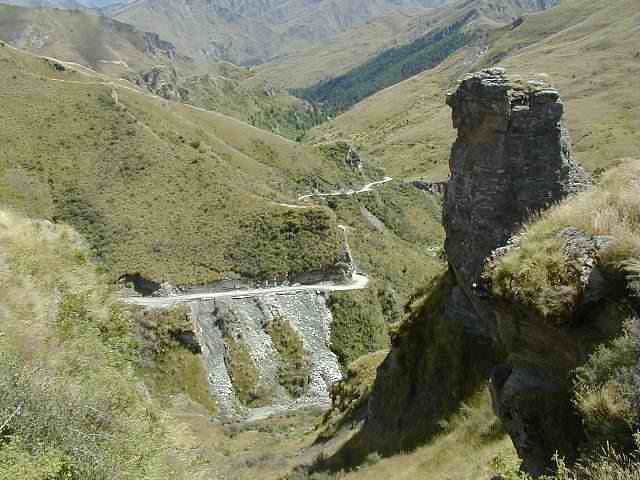 Road to Upper Shotover River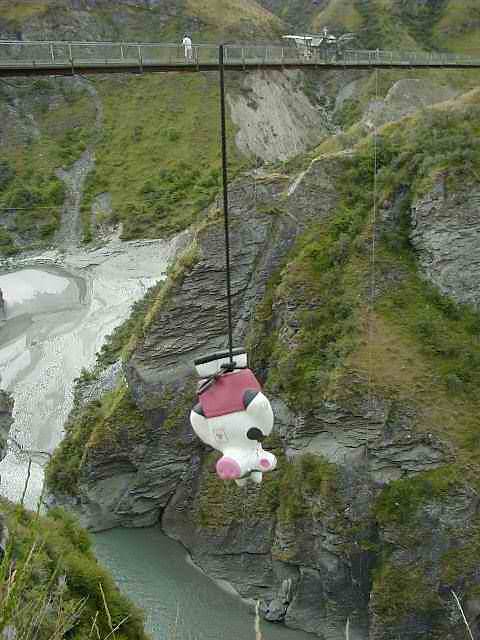 BACK | NEXT | New Zealand Pictures | Site Index | South Island Map BACK | NEXT | New Zealand Pictures | Site Index | South Island Map <!-2008 version of four Ad banner->
---
---
Please enjoy browsing our pictures of the South Island of New Zealand
See here for our terms of use. Copyright© JustOurPictures.com. All rights reserved.