Pictures of New Zealand's South Island

Lakes Whakatipu, Manapouri and Doubtful Sound.
Days 16 to 18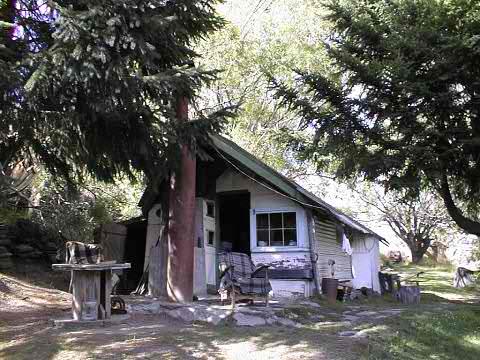 Thompson's Tavern

Thompson's Tavern, high over the Shotover river, with its open-air cliff top bathroom, gushing fresh water beer cooler and all, was clearly the most wacky and 'out there' of our overnight stopovers. Hi Dave :) From here it seemed we must break the spell and face the glitz of Queenstown. We were reluctant.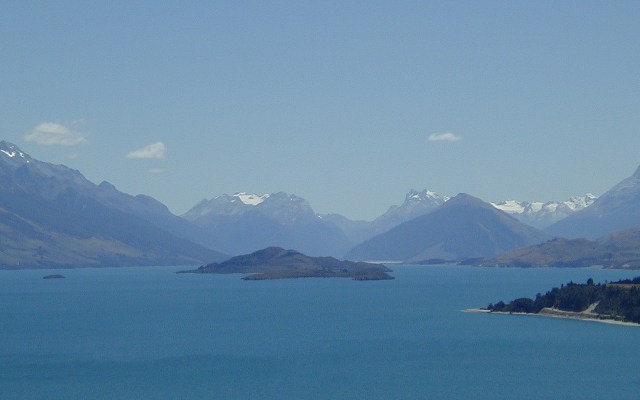 Lake Whakatipu
where nature's colours matched our mood


With eyes only for the lake and mountains, we drove blinkered through the razzamatazz, then meandered up the northern shore of Lake Whakatipu to Glenorchy and the Dart River Valley.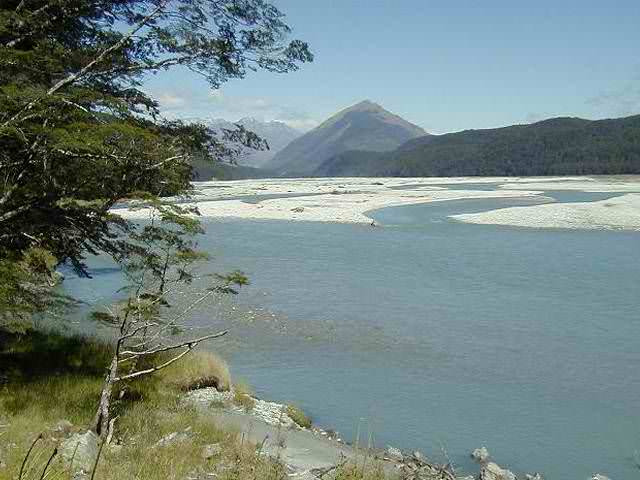 Dart River


A realisation that we were days behind schedule, had us decide we needed miles behind us. Again we closed eyes and drove back through the tourists. Then gleefully we hoofed it through to Fiordland.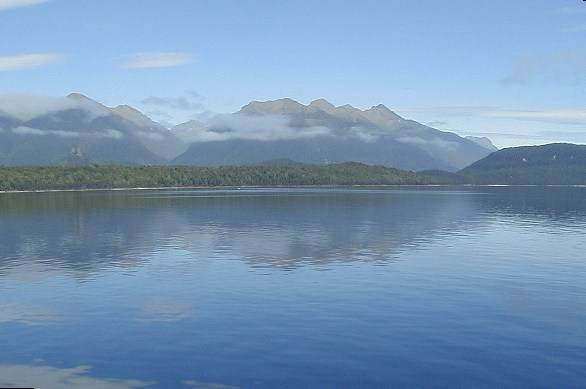 Lake Manapouri

And so woke to the tranquility of Manapouri.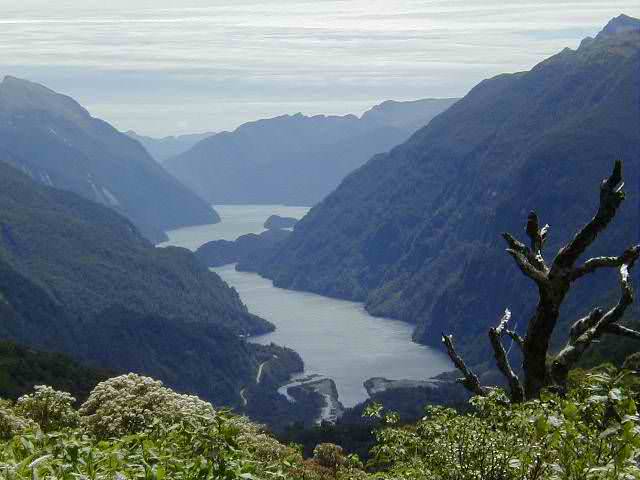 Looking down on Doubtful Sound


And a day on boats and buses exploring the lake, the power station, the plants and Doubtful Sound. Not to mention picking up a like spirit who was FOCing around New Zealand. Hi Paula :)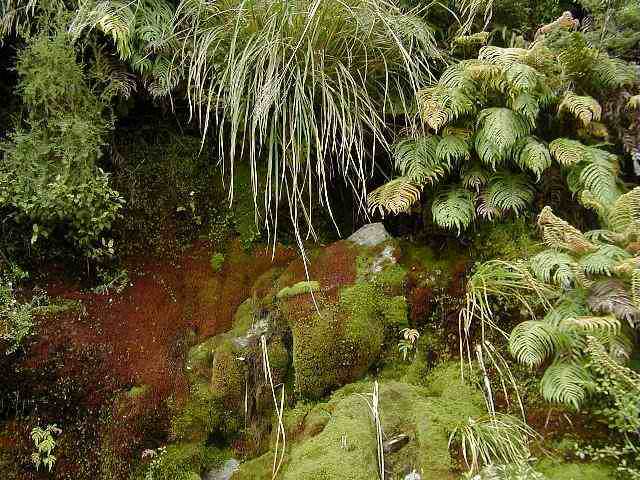 Liverwort smothering damp shady cliff face.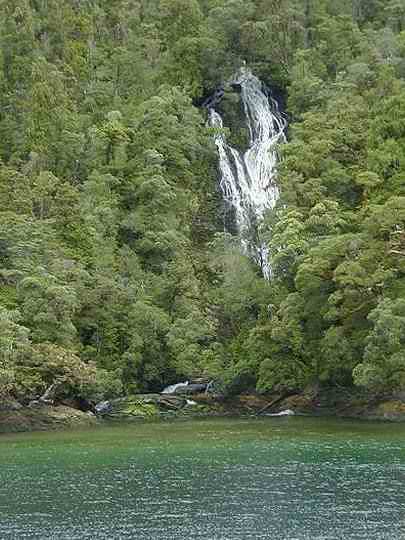 Waterfall in Doubtful Sound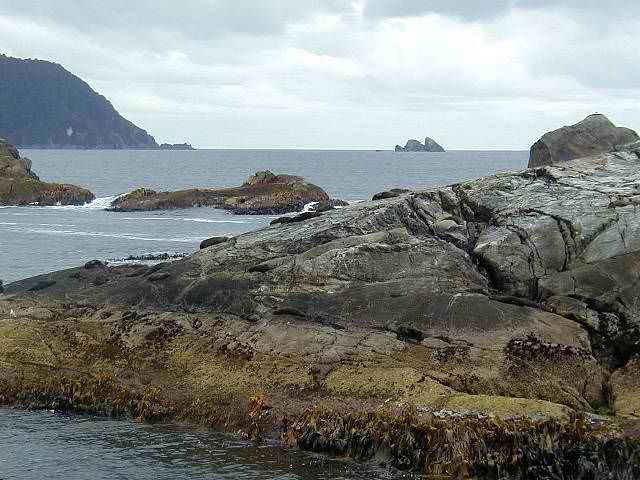 Seals at Ocean End of Doubtful Sound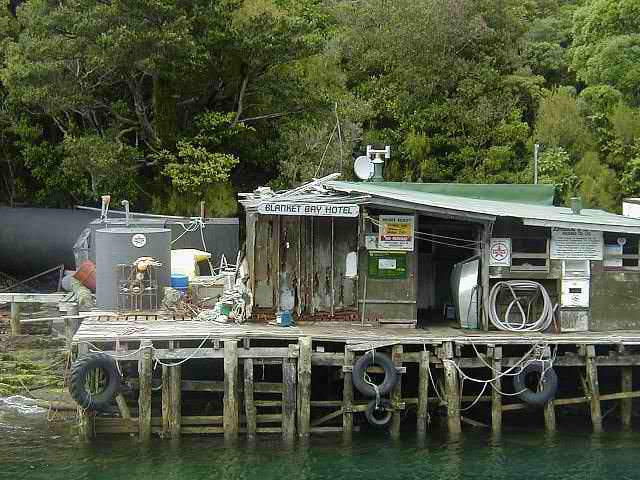 Blanket Bay Hotel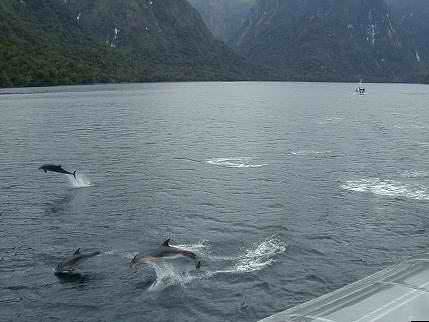 Dolphins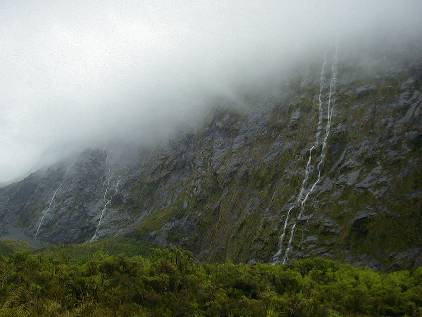 Not any picture we'd ever seen, nor Paula's 'dramaaatic' warning, gave us a hint of the majesty of tomorrow.


And on to Milford


BACK | NEXT | New Zealand Pictures | Site Index
---
---
Please enjoy browsing our pictures of the South Island of New Zealand
See here for our terms of use. Copyright© JustOurPictures.com. All rights reserved.