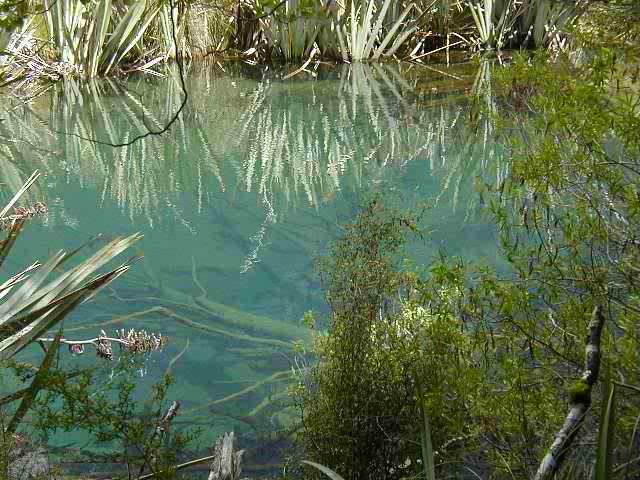 Mirror Lakes

And so we continued on, into the depths of Fiordland. We'd been prepared to expect grandeur, but were jaded by the sights of the past couple of weeks. Mirror Lakes was a tranquil and lovely spot, but it wasn't grandeur.

As we drove on, along a steepening road, the cliff sides kept soaring higher, the rivers grew filled with boulders, and waterfalls began streaming from the high rock faces, out of the mists and clouds which dropped their burden on the rock high above.

Our necks craned, our mouths agape, we dropped into the dark chiseled rock of the Homer Tunnel. Rain water wept from cracks in the rough rock walls, and flowed down the dark roadway. We emerged with this stream into the clouds, at a hairpin turn. We had arrived.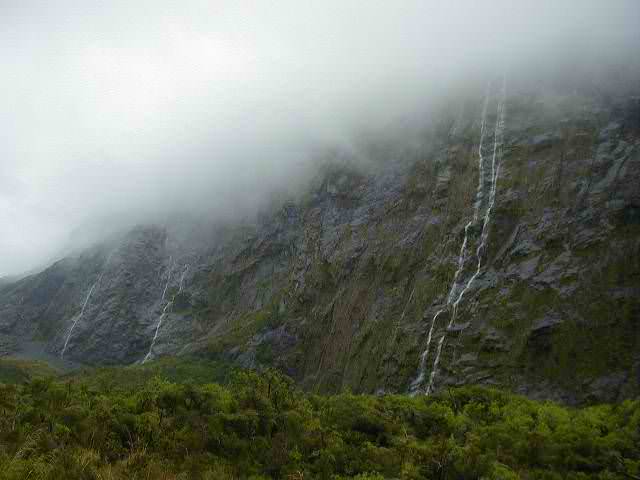 Milford weeps as it greets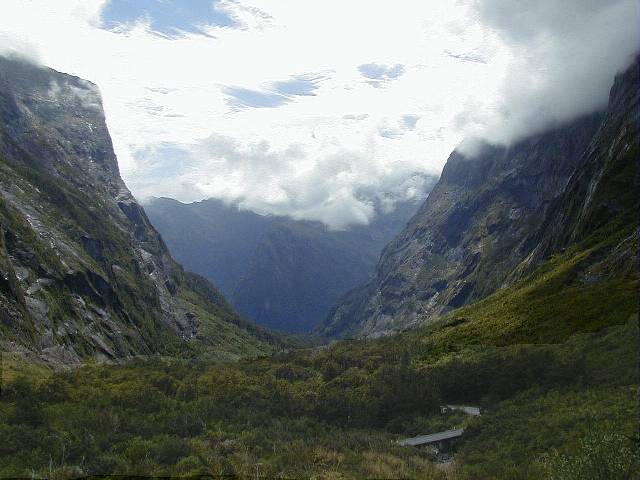 Size perception vanishes.


water sculpts........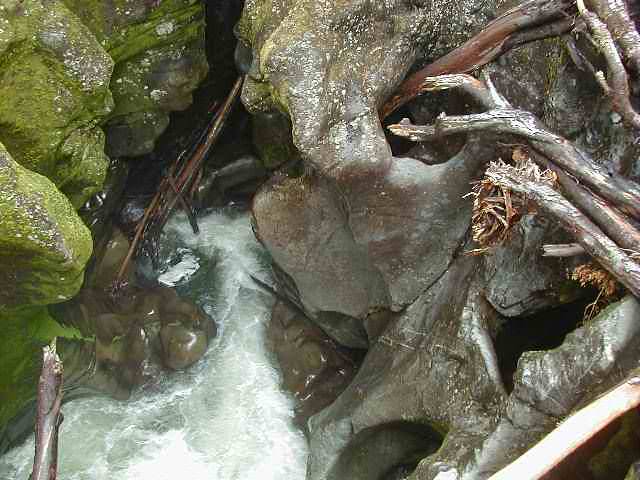 ...... the Chasm, Milford Sound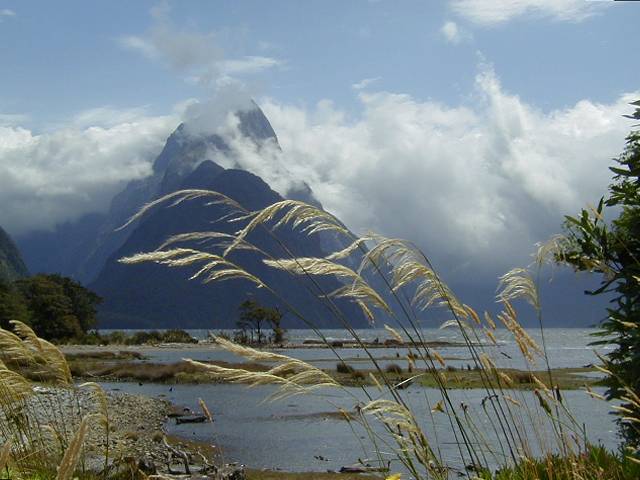 Mitre Peaks through toetoe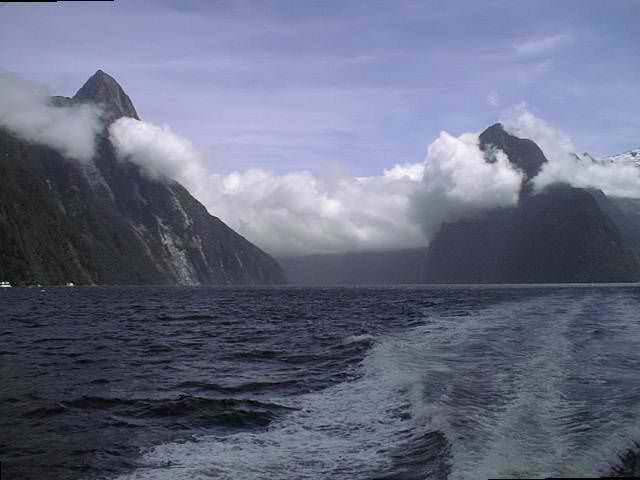 On the Sound







W
A
T
E
R
F
A
L
L
S


A
N
D


F
A
L
L
S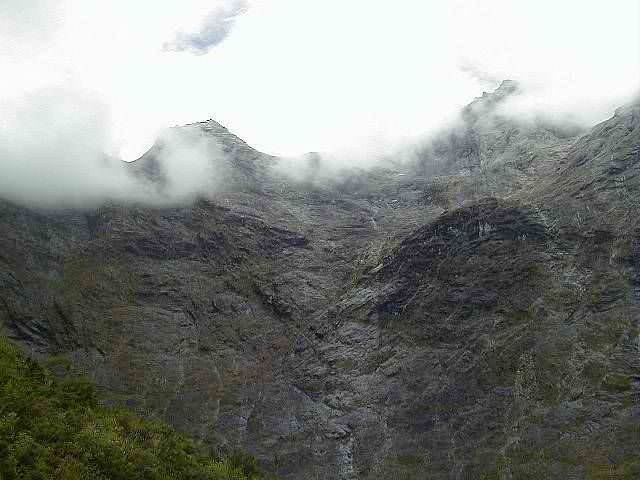 Everywhere Are Walls


The cirque headwall pierced at its base by the Homer Tunnel, a 1.2K route through the rock which, in 1952, opened Milford Sound to visitors in cars.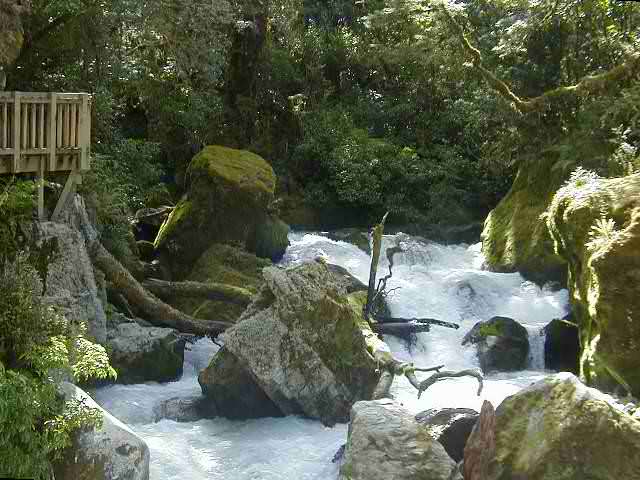 Marian Lake walk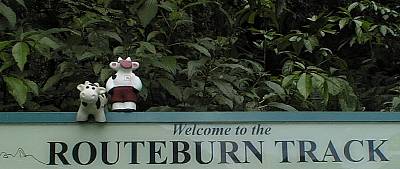 With Milford under their belt, the cows plan the next trip


BACK | NEXT | New Zealand Pictures | Site Index | South Island Map <!-2008 version of four Ad banner->
---
---
Drop into the dark chisled rock of the Homer Tunnel; watch as water weeps from the high rock above; and suddenly emerge wide eyed at Milford Sound, South Island of New Zealand. These pictures of Milford Sound are available commercially. See here for our terms of use. Thank you for reporting breaches of our copyright.