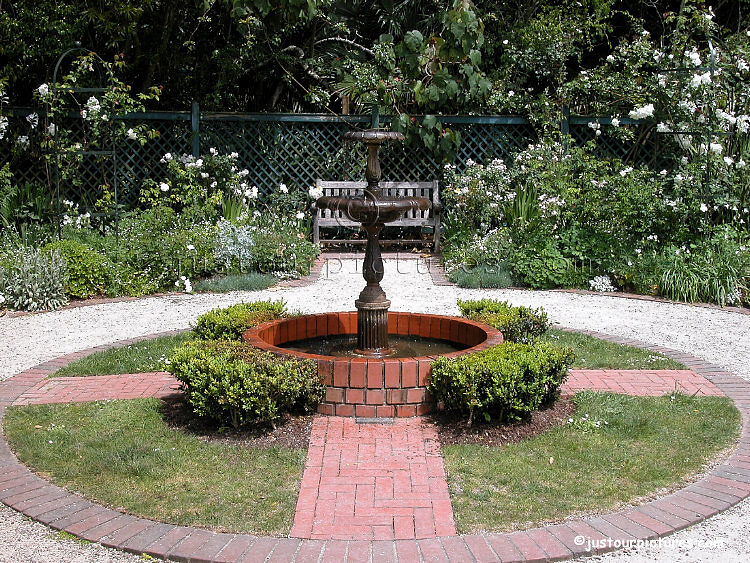 Nancy Steen Formal White Rose Circular garden with fountain
This four cornered formal white rose garden is mirror planted in roses and white companion plants. Roses used include Iceberg, Climbing Mrs Herbert Stevens, Prosperity, Anna Marie de Montravel, Marie Pavie, Botzaris, Souv de Philemon Cochet, among others. It is a popular wedding venue.
File #4459
More pictures of the Nancy Steen Rose Garden Auckland New Zealand.
roses home | sales/info | more pictures of gardens | white roses | more old roses | search our site
---
---
Click here for information regarding use of this picture of this formal white rose garden
Copyright, JustOurPictures.com. Stock Photography