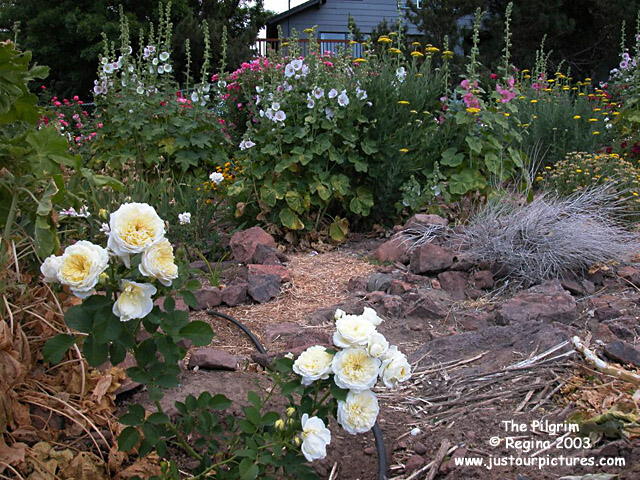 The Pilgrim rose, 'English'
A spray of The Pilgrim rose backed by a sea of hollyhocks in a rocky garden..
File# C3796; Photographer Christine.
More shots from Christine's garden
Pilgrim rose close-up
roses home | sales/info | pictures of gardens | more english roses | more yellow roses | search our site
---
---
Information regarding use of this picture of a rocky garden. Copyright, JustOurPictures.com.